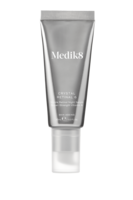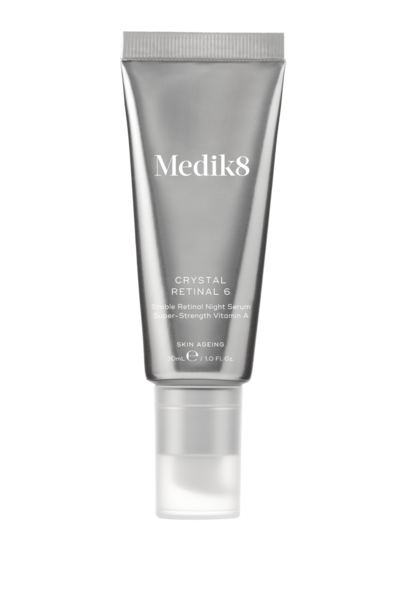 Crystal Retinal™ 6
This product is not available in the selected currency.
In Stock
Backordered
Out of Stock
Description
Stable Retinal Night Serum Super-Strength Vitamin A 0.06% Encapsulated Retinaldehyde. Rediscover youthful skin with Crystal Retinal™, Medik8's latest innovation in vitamin A is now available in four strengths. Formulated with stabilised retinal, a powerful derivative of vitamin A with next-generation anti-ageing results. Unmatched in its age-defying power, retinal can deliver results comparable to clinical-grade vitamin A up to 11 times faster than classic forms of retinol. The ground-breaking overnight serum visibly minimises fine lines and wrinkles; firming and plumping the complexion to resurface skin texture and soften the face. Featuring hyaluronic acid, glycerin and vitamin E, it hydrates skin at every level to deliver a supple, even-toned, more youthful-looking complexion. More than that, it actively helps reduce blemish-causing bacteria to keep skin clear and balanced. In just 4 weeks, skin is noticeably younger, smoother and undeniably radiant.
Oops!
Sorry, it looks like some products are not available in selected quantity.