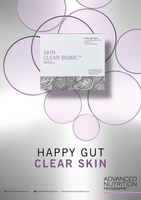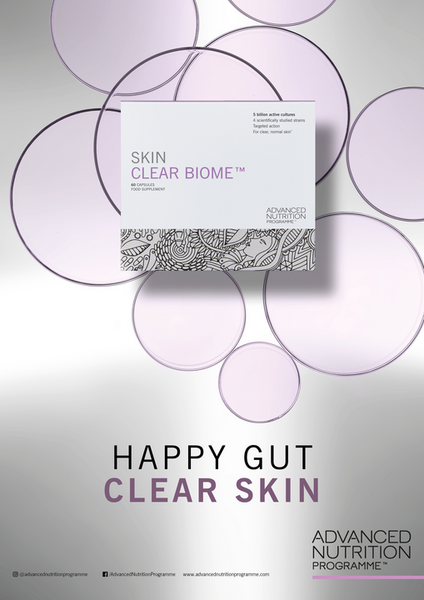 Clear Skin Biome Probiotic
This product is not available in the selected currency.
In Stock
Backordered
Out of Stock
Description
Gut care is Skin Care. This supplement contains a unique patent pending 4 good bacteria strains with zinc, to help clear skin congestion.  Reduce sebum, reduce skin inflammation, increase healing, reduce skin stress, reduce hyperkeratisation & support your immunity. 
Skin friendly bacteria desiged to clear: Maskne, active acne, problem skin, breakouts, blind spots. Those experiencing stressful situation, rosacea & redness, eczema, psoriasis, oily skin, or for general gut health including constipation, bloating, fatigue & frequent colds.
Take one capsules per day. 60 capsules. Proven to reach the gut alive. Vegetarian. Plant based capsules. No artificle colourings or flavourings. No gluten.
Not suitable for pregnancy.
Oops!
Sorry, it looks like some products are not available in selected quantity.