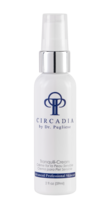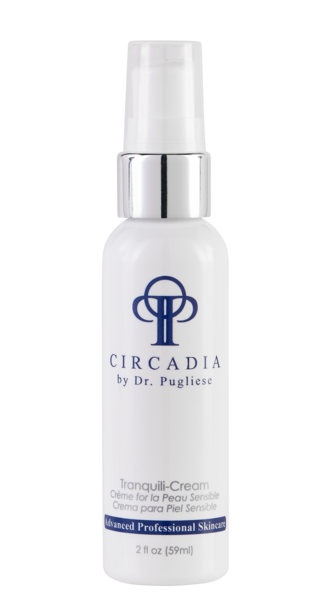 Tranquili-Calm
This product is not available in the selected currency.
In Stock
Backordered
Out of Stock
Description
A cream designed for those with sensitive skin and/or Rosacea skins, Contains hydrating agents and powerful anti-irritants to help reduce the appearance of redness and itching sensations, to improve skin softness and comfort upon application.

Skin Type Indications
Redness, irritation, flaking, broken capillaries.

BENEFITS
Plant and Sea whip extracts reduce inflammation, redness, and irritation
Peptides and a nourishing lipid complex to restore barrier integrity

DIRECTIONS
Morning and evening, after cleansing, misting and applying appropriate serum, apply gently to face and neck. Avoid getting product into eyes.
May be used with Rose-Ease Relief Cream.

INGREDIENTS
SepiCalm VG - Inhibits inflammatory pigmentation, soothes sensitive and irritated skin, inhibits inflammatory mediators
Stimu-Tex (Spent grain wax, shea butter extract, and argania spinosa kernal oil))
Rich in linoleic acid, unique phytosterols and essential fatty acids, helps regenerate the epidermal permeability barrier reducing transepidermal water loss and has anti-inflammatory properties"
DermCom -Boosts collagen and elastin production, stimulate growth factors, 
Caresoft -Helps to control skin pH, reduces skin reactivity and sensitivity
Sea whip -Rich in powerful anti-inflammatory compounds 
Symsitive 1609-Calming reactive skin types and hyperactive nerves to give immediate relief from burning, stinging and tingling, also strengthens protection and reduces further irritation








Oops!
Sorry, it looks like some products are not available in selected quantity.