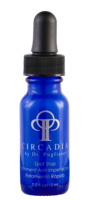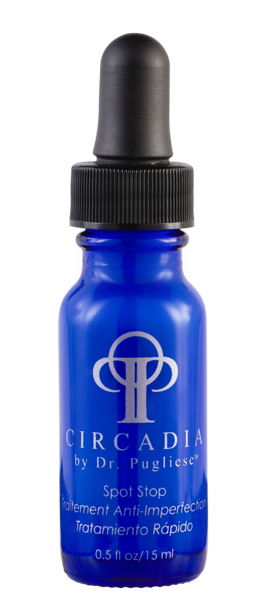 Spot Stop
This product is not available in the selected currency.
In Stock
Backordered
Out of Stock
Description
A spot treatment to target acute breakouts. Spot Stop is designed to soothe, cool and reduce the signs inflammation. Plant extracts exercise antimicrobial activity while glucans, camphor, and menthol offer immediate relief.

Skin Type Indications
Skin showing signs of acne or acne-prone skin.

BENEFITS
Light-feeling spot treatment
Germicidal, anti-inflammatory and soothing
Reduces redness and pain

DIRECTIONS
Two or three times a day, apply directly to blemished area.
Avoid contact with eyes.

INGREDIENTS
Trikenol Plus Salicylic acid - Provides an effective anti-acne, anti-irritant, anti-seborrheic and keratolytic action.
Vitamin E- antioxidant
Willowherb - Inhibits p. Acnes, reduces free radical formation and reduces redness associated with chemical and UV damage
HomeoSoothe - Extract from brown seaweed that acts as a PGE2 inhibitor and sooths and calms the skin from irritation
Oat beta glucan - Immune stimulant, activates natural repair system
Quench T - reduce stinging, tingling, burning sensations and redness caused by sun exposure; counters effects of free radicals

Oops!
Sorry, it looks like some products are not available in selected quantity.