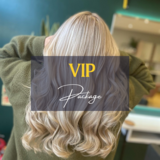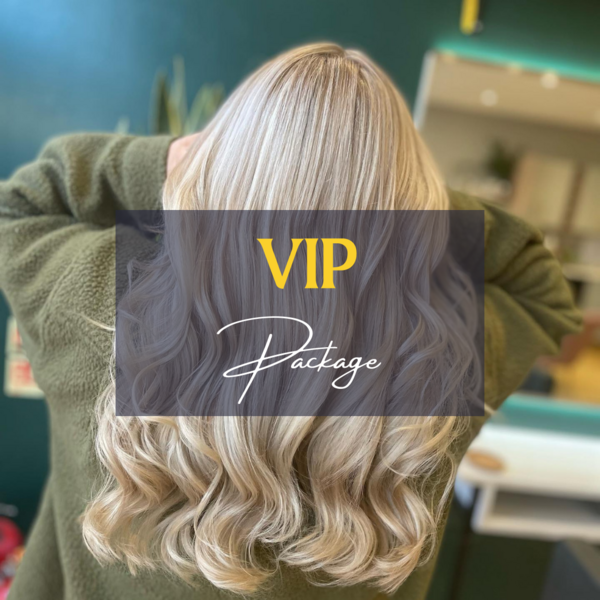 VIP Package - Senior Stylist
This product is not available in the selected currency.
In Stock
Backordered
Out of Stock
Description
ONLY 4 AVAILABLE EACH MONTH WITH REID & STEVE IN HOVE / JADE IN HAYWARDS HEATH

The only way to save up to £140 on your next hairdressing service
​
Plus you are going to love Samuel's personal promise & guarantee. 
​
Our VIP Package includes:
​
Full Consultation & Skin Test. Our Hove & Haywards Heath Hairdressers are trained to listen and to analyse face shape, skin tone and lifestyle to ensure we find the right look just for you​
Cut & Design or Re-Style Service offering different style options suitable for you
Any Classic Colour from our colour menu including:
- Root Tint
- Full Head Tint
- Semi Permanent Colour Gloss
Your Professional Hair Stylist will advise you on the right choice for you 
Indulgent Prescriptive Treatment. Prolongs the life of your colour, improves hair condition and adds beautiful shine​
Voucher for 50% Off your next Indulgent Prescriptive hair treatment
Voucher for £20 Off your next colour service
Voucher for 50% Off your next beautiful Blowdry​
Voucher for £21 Off your next Keratin Smoothing service for Frizz-Free hair.
Voucher for £10 Off your next Cut & Blowdry service
Voucher for 50% Off 1 product when you buy any 2 full price products. Cheapest product free 
Total Value up to £274​Your Price £132


Once purchased you will then need to contact the appropriate Samuel Chapman Salon to make your booking 
Call 01273 323597 Opt.1 Hove Opt.2 Haywards Heath
Email Hove on hello@samuelchapmansalon.com
Email Haywards Heath on haywardsheath@samuelchapmansalon.com
Please quote your name & order number as reference.
A valid skin test will be required within 48 hours prior to your appointment.
Package is to be redeemed within 4 weeks of purchase


Terms & Conditions: No other discount or promotion can be used alongside any vouchers.Not available with Samuel. The vouchers that given are valid with the stylist who carries out your initial service only and subject to availability. No voucher can be redeemed against any other service other than the named service. No cash value can be exchanged for vouchers. Only the client holder can use the vouchers. Any vouchers included are not for resale. Packages cannot be purchased using discount vouchers. Always read your extra vouchers for expiry dates and terms. We can update our Terms at any time.  Please note that we require at least 48 hours notice to cancel, Failing to do so will invalidate your vouchers or any refund.
Oops!
Sorry, it looks like some products are not available in selected quantity.